Bike Horn Headlight
0

have this item in their cart.
 Is your bike missing Something?
Bike are one of the best thing for fitness.
Just take example from Amsterdam, where pollution level went down dramatically, as well as the parking area, to pave way for greenery.
Yup, riding bike helps you and mother nature too, so a win-win for both.
Only thing bike miss is safety feature, that includes Headlight and Sound.
That's where this simple and effective product comes in, with 140 dB horn and amazing bright headlight.
If you are worried about rain, don't be.
This product is water resistant and works great even in rain.
Comes with straps needed and is very easy to put on your bike.
Not only that, it's headlight works in 3 modes.

If you are worried about it's charging time, or battery.
This device is a beast, and you can be a peace.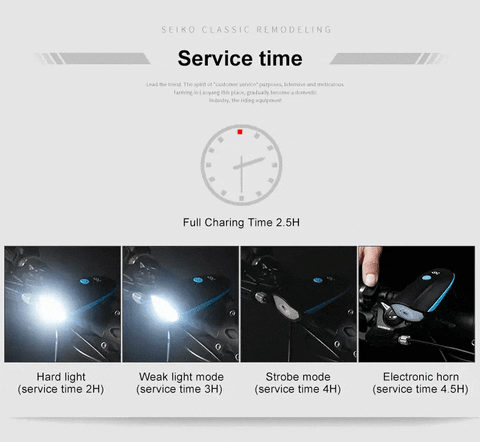 Loved as Bundle
Total price:
$71.97
$84.97
Secure
100% encrypted traffic
Hassle free
30 day easy hassle-free return
On time
99% delivery on Shipping policy