Dog Toy USB Cable
0

have this item in their cart.
Looking for Unique USB Cable?
Look no further.
Full of creativity, this USB Cable with a Dog Toy is completely unique product.
The dog toy will automatically swing buttocks whenever it is used for charging, whether it a smartphone you are charging or it is a Notebook, and stops when completely charged.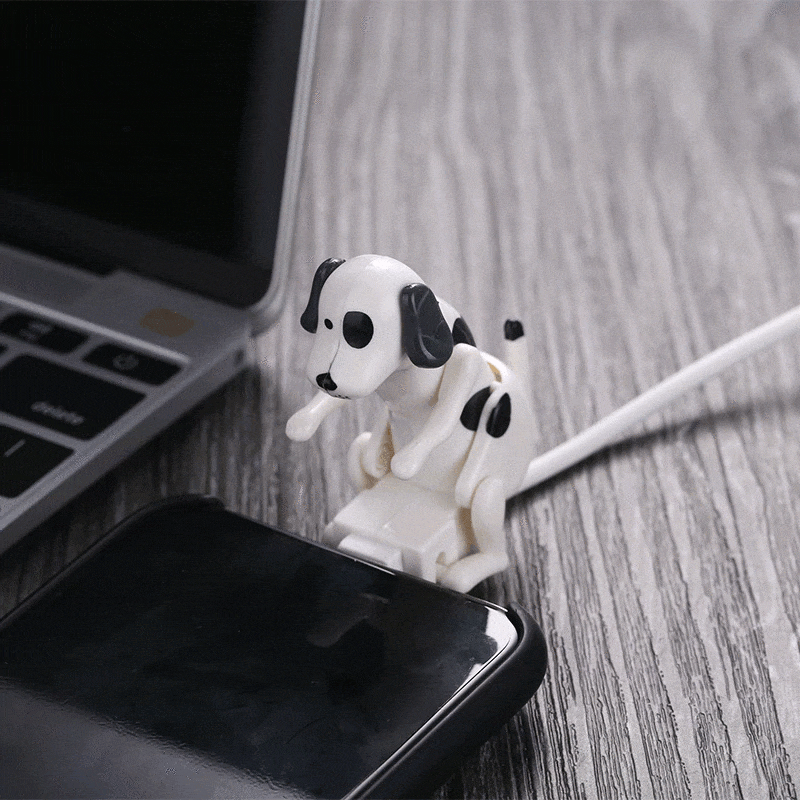 The cable is made of TPE material. It is durable, skin-friendly material with smooth texture, flexible lines, no knots, speed increased by 50%, faster charging speed, thick copper core wire, fast charging without flickering.
You can control the dog's movement by shaking the dog's arm upwards, and observe the hump movement to help you relieve the stress of a stressful day
Small size, light weight and easy to carry, its mini size can ensure easy storage, easy to carry, suitable for charging Apple, Android phones and Notebook. 
Often Purchased together
Total price:
$105.96
$133.96
Secure
100% encrypted traffic
Hassle free
30 day easy hassle-free return
On time
99% delivery on Shipping policy