Fresent® Baby Bed
0

have this item in their cart.
The Baby Bed Designed,
by Doctors
Enjoy A Restful night sleep,
while your little one sleeps in Bliss 
TIRED of not getting a good nights sleep, is waking up constantly taking it's toll? Wish your little one could sleep anywhere when out and about?
Well you need the Portable Baby Bed. Take it with you ANYWHERE, so you can guarantee that your child will be 100% SAFE and get a PERFECT sleep no matter where you are!
The bed is ADJUSTABLE to fit all size babies!
Use at home in a cot/crib/bassinet or take it on the go!
Made with 100% Breathable Materials
That's because the shape of the portable baby bed imitates the infant's embryo period and Mimics the shape of the female uterus. It has an ANTI-ROLLING shaping pillow to stop them spilling over into awkward position.
MAKE YOUR BABY FEEL COMFORTABLE WHILE SLEEPING AND PREVENT FLAT HEAD SYNDROME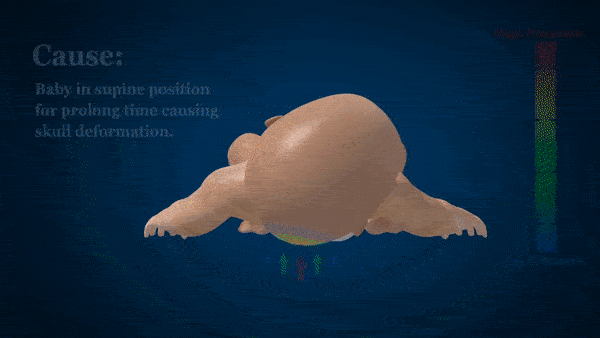 Why your Baby Needs this!
✓ Prevents Flat Head Syndrome - The ergonomic design provides a soft yet supportive cushion to help combat this common problem.
✓ Enhances Their Comfort - Designed to imitate the shape of a mother's womb, this bed cradles your baby more than standard beds & cots.

✓ It's Doctor Recommended - Working alongside some of the best pediatric osteopaths, we've designed a bed that's clinically proven to help your baby relax.

✓ Enhances Your Baby's Growth - Encourage independency from their mother's arms, and reducing high stress levels with a safe cradle design, this pillow will make your baby's first few months more enjoyable.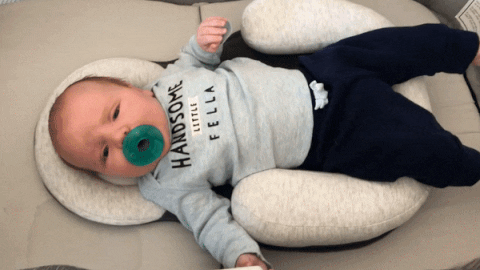 A Doctor's Testimonial
"I've recommended this Baby Bed to clients with babies suffering from reflux, and to prevent flattening of the soft bones of the skull. It's safe and sturdy but comfy for a small baby. I've even taken to using one in the clinic as it keeps babies snug during their osteopathic sessions."- Kate Bernstein, Pediatric Osteopath
Embedded Shaped Pillow Design
Evenly distribute the pressure on the baby's skull so that the baby's head shape is perfect.
Ergonomics Design
Outside high and low inside, fit the baby's head curve, evenly wraps the head.
Back Support Design
Comfortable posture and positioning of ideal baby lying flat, providing back support.
Leg Pad Heighten Design
Provide back support and heighten leg area height for a more comfortable sleep.
Adjustable Leg Support Roll Pad
As the baby grows up and has different heights at different stages, the pad can be adjusted to support every stage of baby.
Reduces the Risk of Plagiocephaly
Pediatrician designed head-rest distributes pressure evenly over the skull and neck. This helps baby develop the proper head shape and prevents the risk of flat-head syndrome.
Facilitates Digestion
To help with baby's digestive discomfort, an adjustable positioning cushion raises the legs of your little one.
Provides Ultimate Comfort
The baby bed is made out of a soft breathable fabric that keeps the back and neck areas of the baby cool.
Why will you and your Little one Love our Bed?
The World Health Organization (WHO) recommends that babies lay flat on their backs to combat sudden infant death syndrome. The frog-like position of the BUBBLE helps with digestion, promotes your infant's development, and it reassures your baby by giving him/her sensations similar to the womb.
Frequently Asked Questions
Q: What size does it support up to?
A: It depends on the size of your child. However, babies up to 18 months fit comfortably on the bed.
Q: Does it help Flathead Syndrome?
A: Yes it does! The cocoon design provides a soft yet supportive base for their head. We've had a lot of positive feedback from very happy mothers saying that it helps form a perfectly round head.
Q: Is it safe to use overnight?
A: yes its safe. however, 
Don't share a bed with an infant under 4 months of age ,having the baby bed next to the bed is a better choice.
Q: Can you wash it?
A: Yes, you can! The entire bed is washable on standard wash cycles with no deformation of the product itself.
Q: What are the dimensions of the bed?
A: Baby bed is 55cm x 38cm x 22cm. The vertical padding lengths range from 8cm at the head to 16cm at the bottom.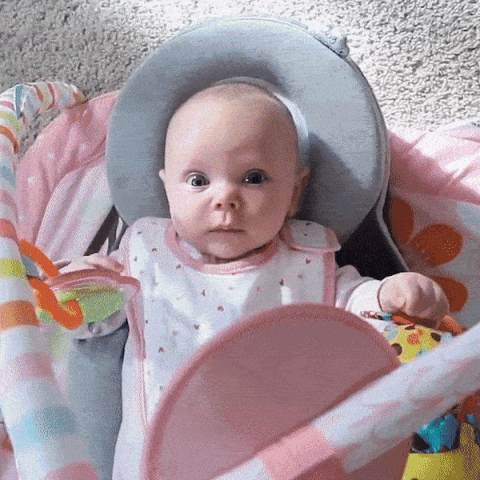 I feel safe when my baby is sleeping on this...
Helps her with an upset tummy as u can raise baby legs.
I use it in pram too, as she has habit of rolling over in there.
Loved it.
This has been by far best purchase we have made for our baby, don't know what we would've done without it.
He absolutely loves it!
Perfect support and great peace of mind for me as it holds him in place, to prevent roll over.
Very easy to clean, light weight, so handy to take from room to room.
Absolute value for money. My little girl loves it!
I use it when she's in the carry cot part of the pram for extra comfort and so she can sleep blissfully. I use it when out and about.
At home as another place for her to lay down!
Great support and fantastic product to help with digestion!
Definitely worth buying!
My baby loves it, sleeps comfy in bed and I even lean it against pillows and cup her bum and she sits.. I love it.
Very good quality, very soft and soft. Shipping was fast, in a week or so I had it at home.
Secure
100% encrypted traffic
Hassle free
30 day easy hassle-free return
On time
99% delivery on Shipping policy